NADIA GUO
<News Editor>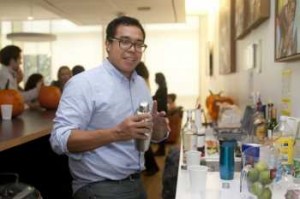 The JCR bar opened again tonight much to the delight of the overworked and sleep-deprived everywhere in Osgoode. "Another great reason to procrastinate" was the general consensus of people I spoke to, and don't we all need those from time to time to retain our precarious sanities.
As one fellow classmate eloquently put it, "It's great being able to saunter over to the common room from the library for a pint. State and Citizen readings make me feel like I need a drink." Another student quipped, "It definitely makes evening classes like Land Use Planning go better." Personally, I had no qualms about trying one of their cocktail specials – the Soss Boss, named after our very own Dean Sossin – after another long day keeping up with the daily grind. The Soss Boss is actually just a mojito, except Dean Sossin personally chants a magical incantation in the general direction of each of the ingredients before it is served to the broader Osgoode public. That's what I heard, anyway.
On tap are Mill Street Organic and Tankhouse, both running $5 for a pint, and the liquor selection is the usual, with highballs at $4 and cocktails only $5. Bartenders on duty for the night included Legal and Lit's president, Elena Iosef, social convener Alex Wilkins, and Zorn Pink, the JCR Bar Manager, who also goes by Creator and Deliverer of My Fairly Stiff Alcoholic Beverage, which is something of which I'm very appreciative.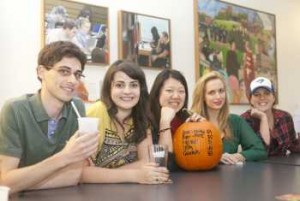 Despite how tired I was, the JCR opening night was overall a great chance to chat with some classmates I didn't usually get to talk to, and allowed everyone to loosen up a bit. As I mingled, I found myself part of a few engaging conversations, ranging from musings on honour killings against a societal background steeped in unnoticed sexism to reactions to MP Scott Reid's views on the Charter. Once again, Osgoode confronted me with the fact that I am among a group of incredibly bright, forward-thinking individuals, and, while a little intimidating, it is also reassuring to know that these people, with their refreshing ideas, are going to be my colleagues in the near future. I am certainly anticipating the privilege of working with some of them in hopefully precipitating much-needed societal change. And, of course, to getting smashed with them as well.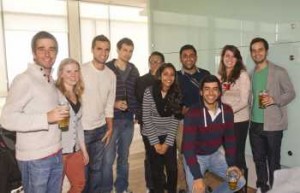 The JCR is normally open Wednesdays beginning at 5PM.  Next Wednesday is Halloween, and you may acquire a few neat additions to your costume just for showing up.  The next week, the JCR will open on Tuesday instead to show US Election results.  The following Wednesdays, in order, will be 80s and 90s trivia night, open mic, and Movember pub, with Wednesday, December 5 capping off the semester with a holiday-themed evening.  The Obiter will be there; so should you. Cheers!
Photography by RONALD MONTES.