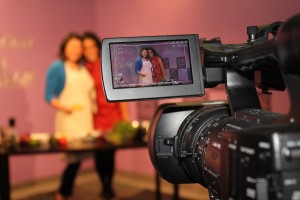 By now a good majority of the Osgoode community has taken a virtual culinary journey across the world, thanks to our own culinary critic and food-blogger extraordinaire, Annie Chu. Through her blog, Chu on This, Annie's creativity and inner-foodie has really taken off. Chu on This (www.chuonthis.ca) offers an epicurean voyage, as she documents the sights, smells, and tastes of famous eateries and hidden treasures in Toronto and abroad. When Annie began this project, it was initially no more than your regular personal blog. But Chu on This is special because she shapes her imaginative intuition with her humorous narrative and captures her love of life throughout her posts.
In undergrad, Annie did a Bachelors degree in Social Sciences with a specialization in International Studies and Modern Languages with French Immersion at the University of Ottawa. Indeed, it is a mouthful to say, much like how it gave her the chance to study a wide variety of subjects with flexibility in more than just the political and social science disciplines.
Annie comments, "I also did an exchange in France where I took courses such as equestrian, contemporary dance, and art history. I have always considered myself a creative person but that year really unleashed my thirst for art and food appreciation."
Annie's undergraduate degree was not only helpful in developing her creativity, but was also instrumental in giving her the tools to be a better writer and critical thinker. Being substantially cultivated both creatively and academically has helped her find balance in law school. She comments that her creative side keeps her calm during times of stress, but at the same time, she notes that her lax approach to classes causes difficulty keeping focused for long hours.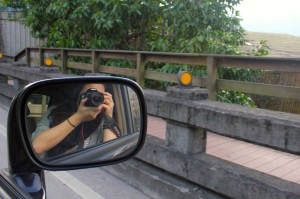 Annie's artistic presence is well known by many at Osgoode through her blog. However, she is a noted artist in her own right, having explored many forms of media and projects. For instance, Annie was a major contender in last year's JCR Art Battle. Recently, as her blog has taken off considerably, she has begun new endeavors in traditional media such as calligraphy. As fellow law students, we may ask how she can find the time to do all this; Annie says that it is important to have creative outlets, no matter how busy you may be, to maintain a happy and balanced life.
"Regarding Chu on This (the name of my blog, and my just-about-registered trademark): it started as a blog about my exchange year in France, but I soon realized most people were most interested in what I had to say about food," she says. "So, the blog evolved, along with my writing and photography, to become a food blog that seeks to take people on journeys through restaurants in the city where I happen to be living, and also on my culinary adventures around the world. I'm really excited that it is growing and expanding and will soon have a new design and a new collaboration (stay tuned, friends)."
Her ability to find fresh inspiration every time is, in itself, inspiring. In fact, Annie seems to be inspired by just about everything. When it strikes, she is ready, camera in hand,to capture the sights and experiences around her. Whatever material she gathers may lead to a new blog post or other art project, and every time she goes on a trip to a new place she returns with a brain full of ideas. Currently, Annie is participating in the Aboriginal Intensive in Taiwan, and will hopefully find a bit of time to squeeze in some blog posts as well about this amazing experience.
On a less existential level, she also adds, "You know what else inspires me? Pinterest. I know it's not very deep, but it's the truth."
Looking forward, Annie says she will continue to work intensely on her blogging and has a new collaboration and design in the works. Rest assured, Osgoode will watch it grow and expand, following along with an appetite for food and travel. As for how she will manage the blog after graduation and entering practice, she is not worried; with stricter scheduling and the right time management, Annie says she will continue to keep blogging.
When asked if she would have done anything differently in her life so far, this is what she tells us.
"In life? Probably shouldn't have had three lattes today. But other than that, I have no major regrets."
Annie gives these words of wisdom to all students and readership community: "Do what makes you happy and don't let other people tell you what law school is supposed to be. If I had listened to everyone's advice, I probably wouldn't have lasted past 1L. Everyone in law school is brilliant in their own way and we can all learn from each other."