Terms like corporate social responsibility ("CSR") and responsible investment are often used as buzz words – positive and reassuring music to our socially responsible ears. For those business-oriented but sustainability-minded law students, exploring this interdisciplinary area is often inaccessible. Yes, we want to change how business is practiced; yes, we want to learn more about this burgeoning field; yes, we want to collaborate with like-minded and diverse individuals dedicated to making the world a better place.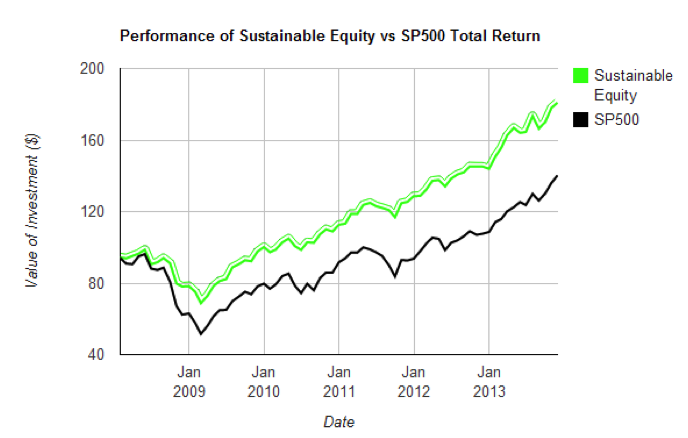 Moreover, as every Osgoode student knows, there is a wealth of student clubs, initiatives and opportunities within our thriving law school community.  All too often, however, great organizations are reluctant to collaborate.
It's time to change all that.
The CSR Research Pilot Program is a partnered initiative of the University of Toronto's Responsible Investing Committee, the Osgoode Society of Corporate Governance, and Osgoode Sustainability Committee, a change-making subset of Osgoode's Environmental Law Society. The Program aims to bring together a passionate and interdisciplinary group of students.
The CSR Research Pilot Program was created to study how organizations, from corporations to university pension plans, can engage investors to consider environmental, social and governance ("ESG") factors in addition to the usual economic criteria. The purpose of the project is to study how CSR is being managed within existing investments as stakeholders or collaboration between shareholders to help mold new ESG standards.
These are important questions because investing in companies that practice CSR can improve the world we live in. They also tend to be more profitable. For instance, Corporate Knights (an organization known for its quarterly magazine on clean capitalism) uses a sustainable equity approach to investing, which consistently outperforms the S&P 500 index (see chart). Although the causes are not entirely clear, socially and environmentally responsible companies tend to be more profitable as they avoid reputational risks (think how the BP oil spill caused the stock to plummet), save money by using resources efficiently and are generally better-managed companies.
The CSR Research Pilot Program looks at various areas of "soft law" or voluntary regulations, such as the United Nations' Principles of Responsible Investment or the Carbon Disclosure Project. Students will be interviewing leading institutions from around the world to better understand how these voluntary regulations are put in place and the success rates thus far.
While the subject matter of the research is fascinating, the collaborative structure makes the initiative a model in inter-club and inter-university collaboration. The idea to investigate how to apply responsible investing to university pension funds was first proposed here at Osgoode by the Osgoode Sustainability Committee. However, it was difficult to operationalize this desire to see York University use its investment dollars for good without a more robust evaluation of the types of voluntary regulations available.
This is where the Osgoode Society for Corporate Governance (OSCG) came in. A club dedicated to education and outreach on fostering good governance practices (through partnerships with the Institute of Corporate Directors and the International Finance Corporation), the OSCG established connections with the University of Toronto's Responsible Investing Committee to develop an additional research focus. With the University of Toronto's Responsible Investing Committee having already laid the groundwork for a RI-related committee in Canada, this collaboration is about to get underway. Under the guidance of Research Director, Thomas Felix, this partnership developed into the current pilot project, allowing students to assist in primary research about the use of the Principles for Responsible Investing at top institutions.
The CSR Research Pilot Program is currently underway with a team of 20 determined Osgoode students. The data collection phase will take place over February and March 2014. Then the Research will be made public.
Longer term and separate from the direct research with UofT, the OSCG and the Sustainability Committee are interested in exploring the feasibility of using responsible investing practices here at York. In keeping with the trend of other Canadian universities, such as Carleton's "Responsible Investing Initiative" and the University of Ottawa's signing of the Principles for Responsible Investing, York University's Pension Plan could also consider ESG factors when investing. At this advocacy stage, the Sustainability Committee will take an even more prominent role, drawing on its past experience and success in implementing green initiatives (such as spearheading the "Lug-A-Mug" campaign and bringing back fair trade coffee to the bistro to name just a few!).
We invite students to keep apprised of the CSR Research Pilot Program and related responsible investing activities as they evolve over the coming year. We hope we can count on your support to make sure your tuition dollars are going to make the world a better place.
Want more information on the CSR Research Pilot Program or responsible investing in general? Check out the following resources:
Osgoode Society for Corporate Governance (OSCG): http://www.oscg.ca/
Osgoode Environmental Law Society: http://osgoodeels.wordpress.com/
University of Toronto Responsible Investing Committee: http://uoftric.wordpress.com/
UN Principles of Responsible Investing: http://www.unpri.org/
Corporate Knights: http://corporateknightscapital.com/sustainable-equity/
Carlton University's Responsible Investing Initiative: http://carleton.ca/3ci/projects-and-initiatives/responsible-investing-initiative/