What the Heck, Let's Give Sportswriting a Try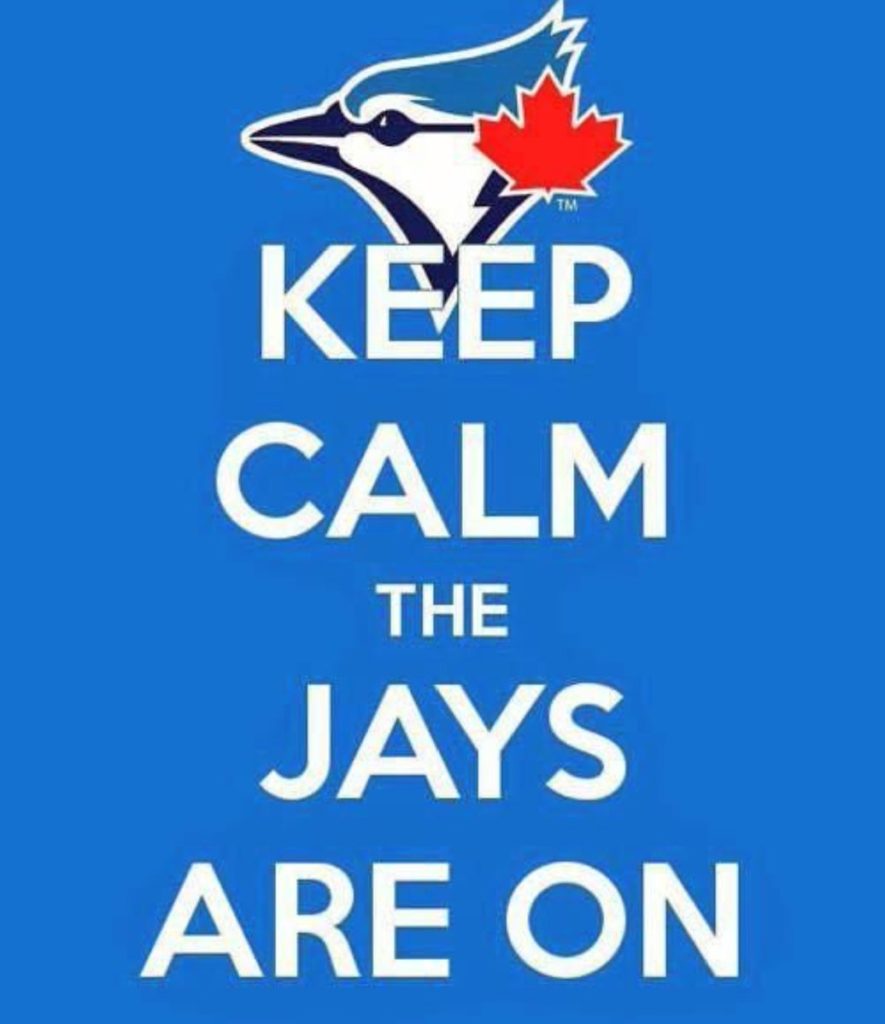 As a baseball fan and statistics geek, I figure there's no harm in writing a quick analysis of the series between the Toronto Blue Jays and Cleveland 'Indians'. Granted, the series will probably be at its halfway point by the time this gets to print, but here's hoping it will be interesting to see how reality challenges expectation. I will try not to be biased against Cleveland, both as a life-long Jays fan and as a person who wonders how any team could have such a moronically offensive logo in the 21st century. On that note, out of respect for the numerous Indigenous nations, communities, and organizations who find the Cleveland team name offensive, it will not be repeated for the remainder of this article
Starting Pitching:
The Jays came into the 2016 postseason with one of the best starting rotations in baseball. J.A. Happ had easily the best season of his career, Marco Estrada proved that his outstanding performance last year was not a fluke (injury issues notwithstanding), and Sanchez's league-leading ERA made fools of anyone who wanted him to finish the season in the bullpen. Stroman struggled, but he gave us over two hundred innings and a solid performance in the Wild Card Game. Even if Franscisco Liriano doesn't return from injury, we at least have a dependable core of starters who gave the 2016 Jays the best ERA in the American League.
Cleveland also has a solid rotation, with a team ERA ranking second only to the Jays. However, injuries to their second and third best starters (Carlos Carrasco and Danny Salazar) is going to hurt like being a Red Sox fan after their unceremonious drubbing in the ALDS. 2014 Cy Young Award winner Corey Kluber is at least the equal to anyone on the Jays' rotation, but after that, they might be in trouble. Josh Tomlin and Trevor Bauer are both decent pitchers, but hardly a match for any of the Jays' top four, and Mike Clevinger is a spot-starter who would probably be in the minors were it not for the aforementioned injuries. Even if Salazar recovers in time for the series, Cleveland is likely to be outmatched in the first six innings of most games.
Edge: Toronto
Relief Pitching
The Jays' bullpen is the team's most glaring weakness. While some smart trades throughout the season have addressed some of its issues, Jays fans have collectively held their breath whenever our starter got the hook. We have a dependable closer in Roberto Osuna and Joe Biagini has been a pleasant surprise, but Cecil's returned to being – at best – a left-handed one out guy, Grilli struggled down the stretch, and the rest of the pen could generously be called below average. Scott Feldman of the 8.40 ERA is on our playoff roster. That said, the Jays' relievers have been excellent so far this post-season, so they deserve a little credit despite their lamentable regular season performance.
Cleveland, on the other hand, has a pretty scary bullpen. If they go into late innings with a lead, they're almost certainly leaving the field with a win. Their closer – Cody Allen – is at least as good as Osuna, and then you have Dan Otero and Andrew Miller, who can pretty much guarantee scoreless seventh and eighth innings. Miller is particularly frightening: he struck out 123 out of the 275 batters he faced this year. Their other relievers are good, but just don't compare to the three players I just listed.

Edge: Cleveland
Catcher
The Jays have Russell Martin, one of the best all-around catchers in baseball and a perennial playoff presence. Unfortunately, Martin has a tendency to disappear in the postseason, and his backup – Dioner Navarro – is past his prime. They're both good enough defensive catchers and with Dickey not pitching this post season at least we don't have to give a roster spot to Thole, but we can't count on either for offence.
Cleveland doesn't really have a quality starting catcher. I actually made catcher a separate position on my analysis because they have three catchers on their playoff roster. Incidentally, none of their catchers played more than seventy-five games, and only one batted over .200 (Gimenez, at .216). It looks like they're going with Robert Perez as their starter, who hit well in the ALDS and has a cannon for an arm, but the fact that Cleveland has dressed two players with no offensive upside doesn't bode well for their squad.
Slight Edge: Toronto
Infield
The Jays have one of the best infields in baseball, hands-down, even with an injured Devon Travis. Tulowitzki and Donaldson are both dangerous hitters and solid defenders who have regularly come through in clutch moments. Darwin Barney may be offensively mediocre, but he provides great defence at second base. While Encarnacion is generally regarded as the Jays' DH, he's actually been playing at first base so far this postseason, and that doesn't look like something that's about to change, given the Jays' thin bench. He's also the best clutch hitter in baseball, but if you didn't know that already, you've probably spent the last year living in a subterranean tunnel system like a morlock or CHUD.
As good as the Jays' infield is, dismiss Cleveland's infield at your peril. Francisco Lindor and Jason Kipnis provide excellent defence at shortstop and second base respectively, third baseman Jose Ramirez is a great contact hitter who can punish you on the basepaths, and first baseman Mike Napoli's career-best 34 home runs and 101 RBIs are solid numbers by any standard. Also, those four players combined for 61 stolen bases, more than the entire Jays roster. That's a scary enough stat, especially when you consider Russell Martin's mediocre throwing arm.
Edge: Call it a draw
Outfield
The Jays have an okay outfield. Kevin Pillar is the best defensive centre fielder in the game, but the rest of the team's outfielders are defensively unremarkable. Bautista isn't quite the offensive threat he used to be, but he's still a fine hitter who will make any smart pitcher sweat. Carrera and Upton seem to be sharing duties in left field, and while both are barely better than replacement players, they've come through nicely enough in this postseason. Still, the Jays' outfield is not its strong suit.
On the other hand, Cleveland's outfield is nothing remarkable. They seem to be fielding a rotating roster of Rajai Davis, Lonnie Chisenhall, Tyler Naquin, Coco Crisp, and Brandon Guyer. All of these players are decent hitters and none are defensive liabilities, but none possess the defensive acumen of Kevin Pillar or the power and plate discipline of Jose Bautista. That said, they do have Rajai Davis' explosive speed, and Brandon Guyer's almost fetishistic need to get hit by pitches. They won't wow you, but they won't be the main reason a team loses a series.
Edge: Again, call it a draw
Bench/DH
After the bullpen, the biggest issue facing the Jays is their bench. The Jays don't have a single big bat they can call off the bench. Justin Smoak's a decent first baseman, but his weak hitting has forced the Jays to start using Encarnacion at first. This has put Michael Saunders at DH, which is fine because he's a pretty weak fielder and it's a way to keep his bat in the lineup without having to hold our collective breath every time a ball gets hit to left. With Upton and Carrera alternating at left, we have a deep enough outfield, and if Travis returns we shouldn't have any concerns in the infield. Still, it would have been nice to have a reliable pinch hitter somewhere on our roster.
Fortunately for the Jays, Cleveland's bench has its own holes. While there's some legitimate outfield depth (as mentioned previously), they have two catchers on their bench who couldn't hit a beach ball with a tennis racket, and their backup infielder Michael Martinez is similarly weak at the plate. The only thing that puts them over the Jays is their DH, the awesomely-named Carlos Santana. He can hit for contact and power, and is also one of the league's most disciplined hitters. He definitely deserves the edge over the mercurial Saunders.
Slightest of Edges: Cleveland
Intangibles
The Jays are hungry. They want to make it to the big dance. Losing to the Royals last year was devastating, but by sweeping the Rangers and winning the Wild Card in epic fashion, they can also add momentum to their thirst for blood. They have a roster that can perform in the clutch, a number of players who have only improved with experience, and a manager who knows how to work with what he has. Betting against these boys would be risky.
As for Cleveland… I think their lack of playoff experience could hurt them, but sweeping the Red Sox shows that the boys in the absurdly racist hats are in it to win it. Also, they are a much better small ball team than the Jays, and as the Giants and Royals have showed us in 2014 and 2015 respectively, small ball can win it all. Terry Francona is a great manager, and even a mediocre manager should be able to look at the Jays' susceptibility to a bunt-and-steal game.
Slight Edge: Cleveland
Verdict
This one will be close. We have two teams that are simultaneously very alike (lack of roster depth, but a great core of starting players) and very different (Jays' power and Cleveland's speed). Cleveland is the sort of team that beat the Jays in last year's ALCS, and as much as I'm hoping for something different, I'd feel foolish expecting it. I expect it's going to be a great series and a long series, but I'm not too hopeful about the outcome.
Sigh. Sorry folks.
Cleveland in 7