Perspectives in Health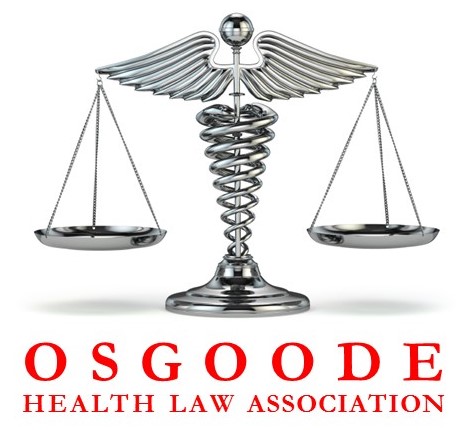 Hello from your Osgoode Health Law Association (HLA)! The HLA is here to introduce our student body to the area of health law, to raise awareness of important health law issues, to help students explore the many career paths in health law, as well as to foster interdisciplinary collaborations and dialogue between students and health law professionals.
We are excited to kick off this new school year with our new committee, as well as some exciting new (and old) initiatives and events. Beginning in this issue of the Obiter Dicta, the HLA will have a column called Perspectives in Health, reflecting the breadth of the curiosities, interests, and passions of the HLA committee and membership. We're thrilled to open up the floor to our membership, and to sign up to author or co-author a column with us this year! If you're already a member of the HLA and want to sign up for a column, or if you're not yet a member but cannot wait to become one in order to write a column, e-mail our Editor-in-Chief (contact information below). At the HLA, we're all health buffs, so if you'd like to brainstorm with us for a column topic, let us know!
The HLA committee has been working hard with its involvement in organizing events for Osgoode students this year. Here are a few events that are coming up—keep yourself updated by following us on social media.
Mental Health Week: 24 October 2016 and February 2017 (Date TBA)
HLA Career Panel:  Don't miss this opportunity to network with distinguished speakers from various sectors of health law, from large law firms to boutique firms, from in-hospital council, from government roles, and from many more. Save the Date! 17 November 2016.
Medico-Legal Workshop: In the works! Date TBA.
Zumba class: Surveying for interest. If you're interested, email us! Contact info below.
Finally, we would like to take this opportunity to introduce ourselves! Feel free to say hello to us in the halls and email us to inquire about our column or anything else health law-related!
Co-Presidents:
Candice Camilleri, MPP
Sarah Katz,MHSc, RN
Kay Wang, BA & Sc
Treasurer:
Andrea Uetrecht, PhD
Secretary:
Sophie MacRae, Hons. BA
Editor-in-Chief:
Adrienne Shnier, PhD
Email: AdrienneShnier2016@osgoode.yorku.ca
Internal Communications:
Uko Abara, MBH
External Relations:
Daniel Quainoo, BA
1L Reps:
Dominic Cerilli, MSc (Section B)
Aleeza Freedman, MSc (Section B)
Christina Persad, Hons. BES (Section C)
Estelle Palao, Hons. BA (Section D)
Nicole Bennewies, RN, MN (Section D)
General email: osgoodehla@gmail.com
This article was authored by Adrienne Shnier on behalf of the HLA. 
This article is the first of the Osgoode Health Law Association's Perspectives in Health column. Keep yourself up to date with the HLA on Facebook (Osgoode Health Law Association, Osgoode Health Law Association Forum) and Twitter (@OzHealthLaw).