Osgoode Health Law Association: Perspectives in Health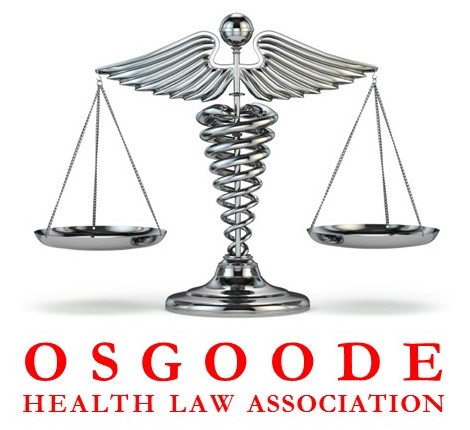 Completion of the Human Genome Project in 2003 ushered in a new era of genetic technology that offered significant promise of scientific advancement in the areas of medicine, life sciences and biotechnology. However, along with the potential for benefits also came serious concerns about the improper retrieval, storage and utilization of genetic data, for instance, in the employment context. Both public and private entities are establishing huge databases of genetic information in countries including the United States, United Kingdom, and right here at home in Canada. Genetic testing is also becoming accessible to patients in both formalized health care settings and by private companies available to customers over the internet. We are currently amidst a perfect storm of increased access, highly sophisticated predictive capabilities, increased interest in, and collection of, genetic data by private companies, and inadequate laws to govern these and subsequent interactions. Canadian genetic privacy laws are still in their infancy and there is a serious risk that sensitive data could land in the hands of individuals or entities who may exploit it. This article will highlight how genetic information can be used by employers to undermine the social welfare of Canadians and how our laws need to adapt to this changing technology.
Imagine a world where along with your resume and cover letter, you are expected to send a comprehensive scan of your DNA that reveals predictive health information about you and your family history. The employers can then use this information to determine if a person might be susceptible to either a particular toxin that is common in the work environment or health conditions that may undermine their work performance. This information would also allow companies to screen for workers who are at a higher risk for disease leading to work absences, higher worker turnover, and potentially higher insurance premiums. An already unequal power paradigm resulting from the potential for access to personalized genetic information would further privilege the employer while putting applicants in vulnerable positions. As a consequence, individuals may choose to forego any genetic testing, regardless of their desire to understand their own health needs in order to not compromise their positions as prospective employees for employers who may have access to their personal data. Further, workers may be forced to reveal their genetic risk factors against their wills and without the necessary support. Although we have yet to see a case of employment discrimination based on genetic information in Canada, these cases have emerged in the United States (Burlington Northern Santa Fe Railway, Boston Herald 2010). Canadian courts may soon be grappling with similar cases.
The issue of genetic privacy finds itself at the intersection of health, law, and technology; therefore, a solution to genetic discrimination in the workplace will require collaboration from institutions and experts in all three, and other, fields. Canada is the last of G7 countries to pass legislation on genetic privacy, but Bill S-201, or the Genetic Non-Discrimination Act, finally received royal assent on May 4, 2017. The bill prohibits individuals from undergoing genetic testing as a condition for "providing goods or services to that individual; entering into or continuing a contract or agreement with that individual; or offering or continuing specific terms or conditions in a contract or agreement with that individual." The prohibitions, however, do not apply to healthcare professionals such as pharmacists and doctors. The bill also introduces amendments to the Canada Human Rights Act, stating that a person cannot be discriminated against based on genetic characteristics. Further, the Canada Labour Code prevents employers from making workers undergo compulsory genetic testing. Violation of the prohibitions outlined can lead to hefty fines, imprisonment, or both. This bill is a step in the right direction for Canada, but genetic technology is developing quickly. Therefore, further regulations and more detailed prohibitions may become necessary.
Genetic technology has already revolutionized the healthcare industry. Further progress in this field suggests better individualized health outcomes and targeted treatments. However, amidst the advantages of genetic testing, it is important to remember that unregulated genetic information can seriously compromise the privacy and wellbeing of individuals. Therefore, laws protecting individuals' genetic data must be enforceable, enforced, and must evolve with the advancement of genetic technologies to protect Canadians from any genetic information exploitation.
Trishala Parikh completed a Medical Sciences degree from Western University with a specialization in Anatomy and Physiology and is interested in health law, intellectual property law and privacy issues.
This article is part of the Osgoode Health Law Association's Perspectives in Health column. Keep up to date with the HLA on Facebook (Osgoode Health Law Association, Osgoode Health Law Association Forum) and Twitter (@OsgoodeHLA). If you would like to write with the Osgoode HLA, please contact Adrienne Shnier (AdrienneShnier2016@osgoode.yorku.ca).