CLASP and PBSC Osgoode working with PBSC National to make I.D. accessible to Ontarians and support Bill-26.
Government issued photo I.D. is required to access many vital government services, including health care, social assistance and subsidized housing. The costs and administrative complexity related to getting I.D. has prevented many low income and otherwise precarious residents of Ontario from getting the I.D. they need to access government services.
Pro Bono Students Canada (PBSC) recognizes this problem and operates 10 I.D. clinics nationally, in conjunction with organization and student partners. PBSC Osgoode participates in the 3 I.D. clinics operating here in Toronto. One of these, CLASP-PBSC I.D. Cclinic, was founded by PBSC Osgoode and CLASP just this year and has already proven a great success.
The CLASP-PBSC I.D. clinic opened its doors in October of 2017 as the first permanent I.D. clinic in the Northwestern Region of Toronto, an area of the city that is comparatively underserved by social services. This location was ideal as it both allowed CLASP to better serve the Jane-Finch community, which it prioritizes, and it permitted PBSC to directly increase access to justice in our community. Moreover, this new I.D. clinic represents the first institutional collaboration between PBSC Osgoode and CLASP. This new relationship has continued with CLASP review counsel offering a training to both PBSC Osgoode and PBSC U of T on working with vulnerable populations, and new cooperation between the PBSC Family Law Project and CLASP's Family Law Division in 2018 – 2019. Both organizations are proud to be breaking down silos and leveraging resources to maximize their respective and combined impact on the community.
The CLASP-PBSC I.D. clinic operates every Friday out of the CLASP offices from 12:30-4:30pm, where PBSC student volunteers work with clients to help them obtain the identification that they need. While health cards and birth certificates were top of mind for the clinic when it first opened its doors, student volunteers almost immediately noticed a demand for residency-related documentat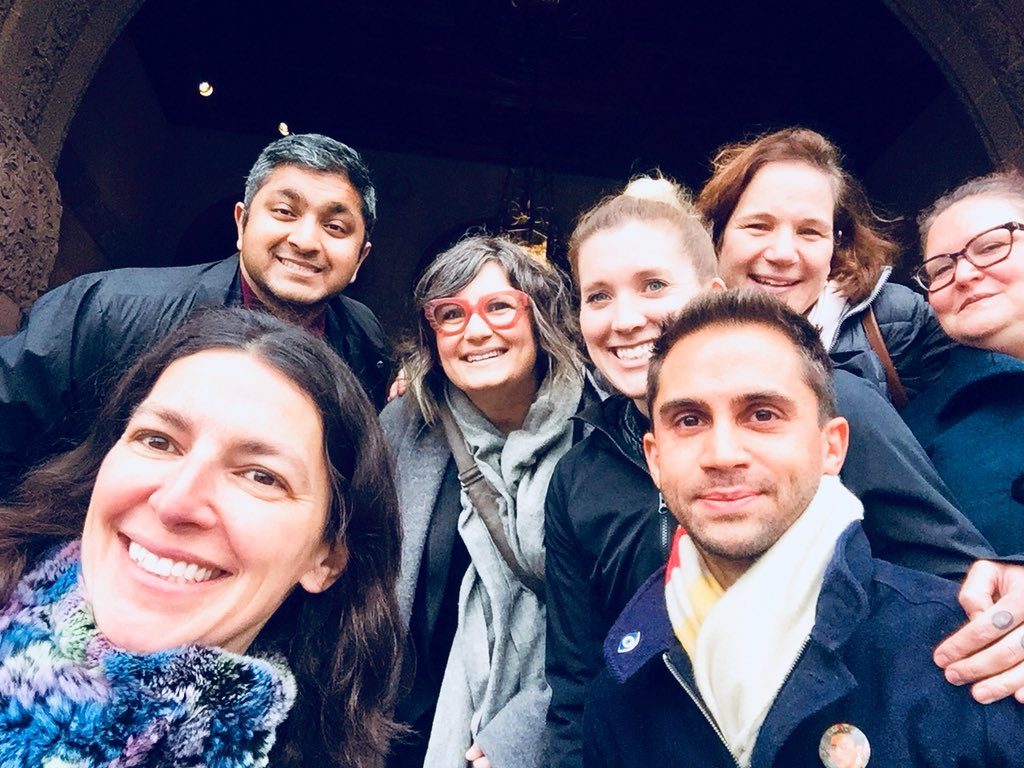 ion. As a result, the clinic has already facilitated applications for permanent resident cards and passports, both of which are vital pieces of identification for citizenship-related matters. PBSC students worked closely with CLASP Clinic Director Suzanne Johnson and Community Outreach Counsellor Nicola Holness to get the clinic up and running, bringing the idea from inception to opening in less than one month. PBSC students provided the volunteer hours while CLASP provided the institutional space, know-how and contacts that allowed the new clinic to reach out to community partners in Jane-Finch, and Northwestern Toronto more broadly, and bring in clients.
Recently, the clinic took part in an initiative to affect legal change in the law concerning the fees associated with obtaining government identification. Bill-26, entitled the Fee Waivers Act, seeks to amend Ontario law (the Photo Card Act, 2008 and the Vital Statistics Act) to allow organizations like the I.D. Clinic to waive these fees — at least for birth certificates and the Ontario Photo Card — for low-income individuals who face difficulty in paying them but nonetheless need some form of identification to access vital services and amenities.
Nikki Gershbain, National Director of PBSC, spoke to Canadian Lawyer about PBSC's support of Bill-26, offering: "In many ways, this is really an issue of human dignity. There's no reason why people who are marginally housed or homeless shouldn't be able to have access to the kind of I.D. that they need to live with dignity as citizens of this province,."
The bill, championed by Sophia Kiwala, MPP for Kingston and the Islands, passed its second reading on March 29 and will be heading to committee in order to have the finer details of its content finalized. Should the bill be enacted as law, it would serve as a tremendous help to the operations of the I.D. Clinic, both here at Osgoode and its other iterations across Ontario.
Christopher Dias, one of the students working at the clinic, attended the reading at the Legislative Assembly to show full support for the bill on behalf of Osgoode. He even wrote a letter to MPP Kiwala, citing all of the ways that such a bill would benefit the I.D. Clinics across the province. Speaking of his experience at Queen's Park, he said "it was really inspiring to bear witness to such an important piece of potential legislation. The work that our friends at the Queen's I.D. Clinic began in Kingston has manifested as something that could have positive ramifications for any Ontarian that struggles to pay for the fees associated with government I.D., and that is very exciting."
The CLASP-PBSC I.D. Project is one example, among many, of the record-breaking year enjoyed by PBSC Osgoode in 2017- 2018. With an all-time high of 155 students being placed with 40 partners, PBSC Osgoode is the largest and most diverse PBSC program in the country. With their recent success in launching this I.D. Clinic, parties from both CLASP and PBSC are excited about the continued possibilities for this and other joint projects. Those interested in working with the CLASP-PBSC I.D. Project in 2018-2019 can apply for PBSC placements in September 2018.