CITLALLY MACIEL
<Staff Writer>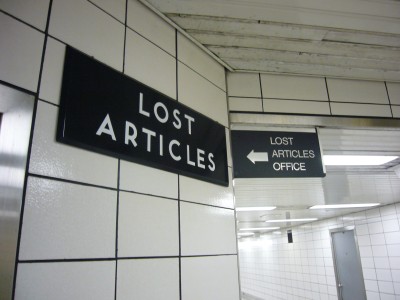 According to the Law Society of Upper Canada, the goal of articling is "to provide law school graduates with orientation to the "real world" of the legal profession, assist them to understand the role of lawyers in representing clients and as officers of the court, provide guidance on the ethical responsibilities they must address as they navigate their way through professional situations, facilitate mentoring and other networks and provide some exposure to the practice of law as a business enterprise." In this manner, the articling requirement has been seen for many decades as an integral part of the preparation of lawyers. Recently, however, the LSUC has had to reflect on whether the articling requirement needs to be transformed given the pressing fact that it has become increasingly difficult for law school graduates to obtain articling placements. But is this really a current problem, or is the articling requirement an issue that has been constant, throughout the decades, despite multiple changes and reforms? Is this just the same song with a different tune?
In a 1970 edition of our Obiter Dicta, Robert Aaron calls for the abolishment of the articling requirement. Reading this article was certainly thought-provoking because it reflects the fact that this idea is not characteristic of our generation only. Another interesting thing was the advertisement beside the article advertising an Osgoode school dance, which stated that the dance ran from 9:00 p.m. to 12:30 a.m. charging $ 1.00 for a… "stag!" It was a different generation for sure. In any case, in his article, Aaron first gives a brief account of the history of legal education which I find worth mentioning again, for the sake of perspective.
A legal education back in the 1870s was normally five-years long, although it could be reduced to three years if the student had two previous years of university. This means that a high school graduate could enter law school right after graduating, which, by the way, is still the standard practice in many places, including the United Kingdom and Québec. Indeed, the life of a student then was slightly different from the life of a student now, since students would, after attending three hours of class, work daily at a law firm downtown. The curriculum was given a twist in 1935, when students were required to take one year of classes, followed by two years of practice, followed by another two years of classes. Then, in 1949, when Osgoode became a full-time law school, the curriculum was changed, giving students the choice of either articling or taking classes during the first two years. Articling would be conducted during the third year, and the fourth year would be spent obtaining both practical and academic training. In 1957, a system was created in which a graduate was given seven years to be called to the Bar. This change is what Aaron criticizes in his article because of the time it would take to a student to be admitted to the Bar. Aaron states that "[o]ur counterparts at Harvard and Yale, and all across Canada and the United States, attend three years of law school, and are admitted to the Bar immediately or within a few weeks". Accordingly, Aaron argues for the abolition of the articling requirement and for the shortening of the Bar Admission Course. Articling, Aaron says, "is an anachronism, an archaic holdover from another era and another society".
Since the 1970s, the legal education and legal profession have progressed and evolved in many ways that go beyond the scope of this article, and the overall experience of law students of today is quite different from that of Aaron's. However, in a way, the word "anachronism" may still be applicable to today's circumstances. Based on my professional experience prior to coming to Osgoode, I acknowledge the great importance of getting hands-on practice and of having a mentor to support you and guide you. These are certainly elements that should be incorporated into the training of students in every profession, not only law; and both of which are elements of the articling requirement. However, it is definitely a big concern that what was designed to assist students in their career is now hindering them. In 2009, the LSUC released a report that aimed to look at the current state, purpose, and effects of the articling requirement and to suggest areas of reform if any problems were found. The fact that the supply of law students is higher than the availability of placements was acknowledged as one of the problems with the articling requirement and a few alternatives were presented as possible solutions to this problem. One of the alternatives was to replace the current requirement with a choice of either articling or taking what the LSUC calls a Practical Legal Training Course (PLTC) which could be offered during law school or after graduating and imparted by a third party provider who "would agree to design and deliver the program, meeting the Law Society's standards and requirements". This choice was definitely a personal favourite. Even though I would rather do the articling placement if I had a choice, it would certainly be a relief to know that, should I fail to find a placement, there is an alternative to fall back on. Additionally, perhaps the LSUC should look at the value that law school programs such as our OPIR have on acquiring practical experience and start taking that into account as well. There would have to be a great deal of coordination between the LSUC, law schools and the organizations and places where students volunteer in order to have a consistent program that reflects the Society's standards. However, it is definitely something worth looking at, especially since these programs are, for the most part, geared toward the advancement of social justice.
Looking back, it is certainly a relief to know that our situation has greatly departed from that of Aaron's. Nonetheless, as society keeps changing, so should the legal profession. Certainly, there is value in traditions and customs. However, holding on to a system that may prove to be outdated and in need of change just because it is a "tradition" may not be a practical thing to do. After all, is articling not all about "being practical"?