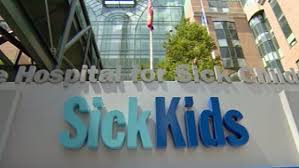 (Author's note:  "This article was written before Justice Perell's ruling on November 1, 2017 dismissing the certification motion. The decision can be accessed here")
In 2009, Tamara Broomfield was criminally convicted for a drug-related offence. This conviction was partially due to hair-strand testing conducted by the Motherisk Drug Testing Lab at the Hospital for Sick Children in Toronto. In 2008, Family Youth and Child Services of Muskoka apprehended Tammy Whiteman's 9 and 13 year-old daughters. Ms. Whiteman's fight for her daughters was unsuccessful, partially because hair-strand testing done by the Motherisk lab indicated that she was a chronic alcohol abuser. In October 2014, the Ontario Court of Appeal overturned Ms. Broomfield's conviction after expert evidence raised concerns about the reliability of Motherisk's hair tests. In Ms. Whiteman's case, it was later discovered that the lab's initial finding of alcohol abuse was likely due to alcohol in her hairspray. The Motherisk tests were discredited, but only after they were used in at least eight criminal cases and thousands of child protection cases in order to determine whether parents were fit to care for their children.
Following the Broomfield appeal, a Toronto Star investigation exposed further questions about the reliability of the lab's hair-strand tests. As a result, in November 2014, the Ontario government appointed the Honourable Susan Lang to study Motherisk hair testing. On December 17, 2015, following an extensive investigation as the appointed "Independent Reviewer," Lang released her findings. She found, inter alia, that:
the hair-strand drug and alcohol testing used by Motherisk between 2005 and 2015 was "inadequate and unreliable for use in child protection and criminal proceedings;"
between 2005 and 2015, Motherisk "operated in a manner that did not meet internationally recognized forensic standards;"
SickKids "did not provide meaningful oversight" of Motherisk; and
the use of Motherisk hair-testing evidence in child protection and criminal proceedings "has serious implications for the fairness of those proceedings."
In January 2016, retired Judge Judith Berman was appointed to lead a $10-million Motherisk Commission. She has a two-year mandate to 1) probe twenty-five years of individual child protection cases in Ontario to determine whether Motherisk's hair tests had a significant impact on individual decisions to remove children from families and 2) provide counselling and legal support to affected families. The Ontario review has currently identified fifty cases where Motherisk's tests had a significant impact on decisions to remove children from their families. In May 2017, Ontario also launched a review of the oversight and accountability of the province's forensic labs to explore setting mandatory accreditation standards, improve forensic training, and increase transparency.
A national class action has been launched against the Hospital for Sick Children for Motherisk's flawed hair-strand testing between 2005 and 2015. Motherisk's founder, Dr. Gideon Koren, and former lab manager, Joey Gareri, are also named as individual defendants. Approximately 275 plaintiffs are named in the action. The proposed class includes anyone who had a positive Motherisk hair test between 2005 and 2015. The proposed family class includes all parents, grandparents, children, siblings, and spouses of Class Members within the meaning of the Family Law Act. The proposed lead plaintiff is a mother whose access to her son was "repeatedly interfered with as a result of unreliable tests" from 2009 to 2012.
In the statement of claim, the plaintiff argued that the defendants were negligent by, among other things, failing to meet internationally recognized forensic standards with Motherisk's hair-testing and failing to provide proper oversight to ensure the quality, proficiency, and accreditation of its tests. The plaintiff seeks damages for negligence and punitive damages. A lawyer on the team, Rob Gain, commented that "this class-action is for the thousands of families who have received an apology but no compensation." He further stated that "a class action is the best way to ensure access to justice to a vulnerable group of people who suffered a shared harm due to the tests." Mr. Gain noted that when there is a test result indicating drug or alcohol abuse, the Children's Aid Society must act and "that act is common to the entire class".
In his statement of defence, Dr. Koren denied the claims, arguing the tests were "accurate and reliable for their intended purpose" of providing clinical information "relevant to the medical care and safety of children." In a joint statement of defence, Sick Kids and Mr. Gareri also disputed the claims, and noted that if custody decisions were based on the tests, which they denied, children's aid societies were responsible.
The defendants also argued that a class action is inappropriate because each case involves individualized circumstances. Dr. Koren's lawyer argued that negligence claims are only valid if the plaintiff proves there was a false positive Motherisk result, and that result led to negative consequences. Counsel for Sick Kids argued that there are no common issues that could be litigated through a class action. She noted that some tests were performed at the request of child welfare agencies while others were ordered by physicians for clinical purposes. Furthermore, both the lab's practices and international standards changed over time. Ultimately, she indicated that the hospital is "very willing to engage in discussions about compensation with the appropriate people in appropriate circumstances."
Superior Court Justice Paul Perell will determine the fate of the class action. On October 11th and 12th 2017, a certification hearing took place at the Osgoode Hall courthouse. However, the hearing did not address the merits of the case. At this point, one fact is clear: flawed science played a role in tearing families apart. However, several questions remain: how many families were "directly" harmed? How should the courts quantify this harm? Who is to blame? And, importantly, how can this be avoided in the future?
The Motherisk fallout highlights the roles that different professional institutions can play in both facilitating and mitigating tragedy. While scientific knowledge can save lives, it can also destroy them. Going forward, courts must examine evidence more critically in child protection and criminal cases, particularly those implicating the rights of accused persons; the potential for a wrongful conviction casts an eerie shadow. More optimistically, this tragedy reveals the positive role that the media can play in uncovering stories that deserve to be told so that justice can be served.
Sources
http://yourlegalrights.on.ca/news/its-tragedy-how-flawed-motherisk-hair-test-helped-fracture-families-across-canada
https://www.thestar.com/news/gta/2017/10/12/lawyers-spar-over-whether-class-action-into-motherisk-drug-testing-scandal-should-go-ahead.html
https://kmlaw.ca/cases/motherisk-class-action/
http://www.cbc.ca/fifth/blog/motherisk-hair-testing-scandal-timeline
http://projects.thestar.com/motherisk/